Killer Recipes: Skillet Chicken and Veggies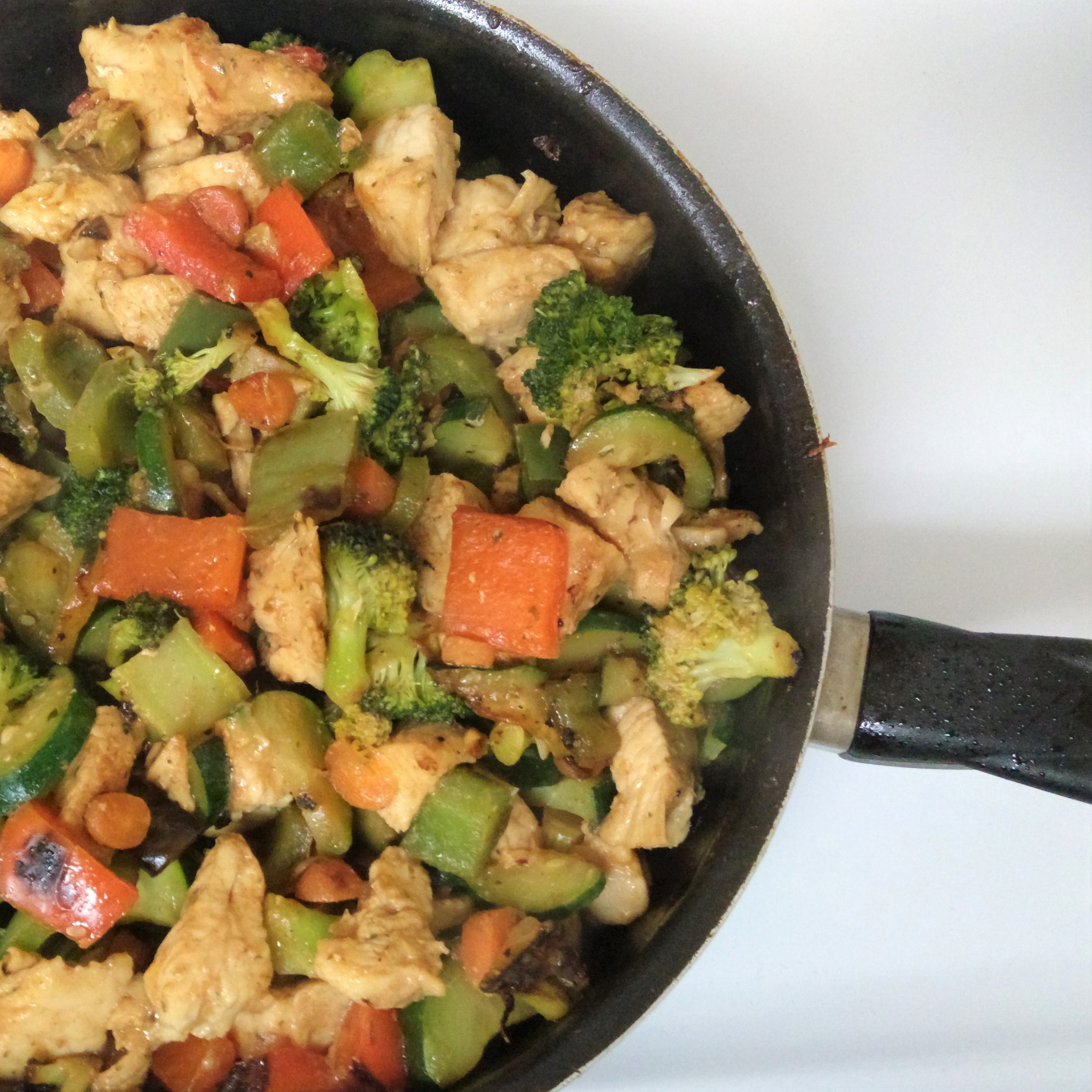 This recipe has become one of my go-tos. It's super easy, tasty, and makes me feel healthy because of all the vegetables I'm eating! It's a great quick and low-maintenance dinner for your family—or, if you're a college student like me, it can be dinner and leftovers for the rest of the week!
Ingredients:
1 ½–2 lbs. boneless, skinless chicken breasts
1 zucchini
1 yellow straight-necked squash
1–2 bell peppers
1 C broccoli
(You can really use whatever vegetables you want; just make it about 4 cups total. Some other good vegetables to try are carrots and cauliflower.)
3–4 cloves of garlic
1 packet marinade
(I like to use Grill Mates Mesquite marinade, but again, you can choose to your liking. Along with the marinade, you'll need whatever ingredients are needed to make it—usually about ¼– ½ cups of oil and some water.)
Instructions:
Cut the chicken into bite-sized pieces.
Make the marinade following the instructions on the packet, then let the chicken marinate for at least 15–20
While the chicken is marinating, chop all the vegetables.
Mince the garlic.
Place the chicken and garlic in a medium skillet. Sauté on medium-high heat until chicken is browned and cooked all the way through.
Remove the chicken from the skillet and add all the vegetables. Sauté until browned.
Add the chicken back into the vegetable mixture and stir over low heat for 3 minutes.
Enjoy!
Note: You can use 1–2 T of coconut oil to sauté the chicken and vegetables if you want, but I've found that there's usually enough oil in the marinade already to get the job done.
By Natasha Andersen
---
---