Infertility: Do You Have a Story?
by Alissa Strong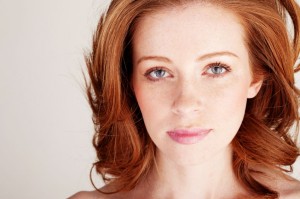 Today by chance, I came across a blog. The author is a girl totally unknown to me, although we attend the same university. Her story piqued my interest specifically because it involves a topic that is almost the elephant-in-the-room in not just our university but in society.
This girl is twentysomething years old and suffers from infertility.
This topic has been on my mind lately, as over the past five months I have encountered a number of people who have experienced infertility in one form or another. It has been eye-opening to meet these people and hear their stories, because so often in the dating-, marriage-, and family-centric bubble of Utah Valley, surrounded by singles and couples in their late teens and early twenties, one rarely stops to consider these questions:
What would happen if I could not have children?
Would this impact my dating relationships?
What would my identity be if I couldn't be a mother or a father?
Even if I can have children, what do I do or say around those who can't?
Stance for the Family is a journal, magazine, and blog for all families—regardless of their makeup. Because of this, I want to hear from and write to this group of families and singles who may previously have felt a family-themed journal has no relevance to them.
If you or someone close to you has dealt with or is currently dealing with infertility, we want to hear from you. Single, married, religious, agnostic—we want to hear your stories. If you have a story to tell, please email Alissa at stanceblogeditor@gmail.com. We will not publish anything without first requesting your consent. But this is an issue that so many unknown faces of our community need to hear about—whether it affects them personally, or whether they simply need help knowing how to support someone else going through this trial. Your story, no matter how small, may be just what someone else needs to give them hope.
---