BYUSA Elections
by Danielle Cronquist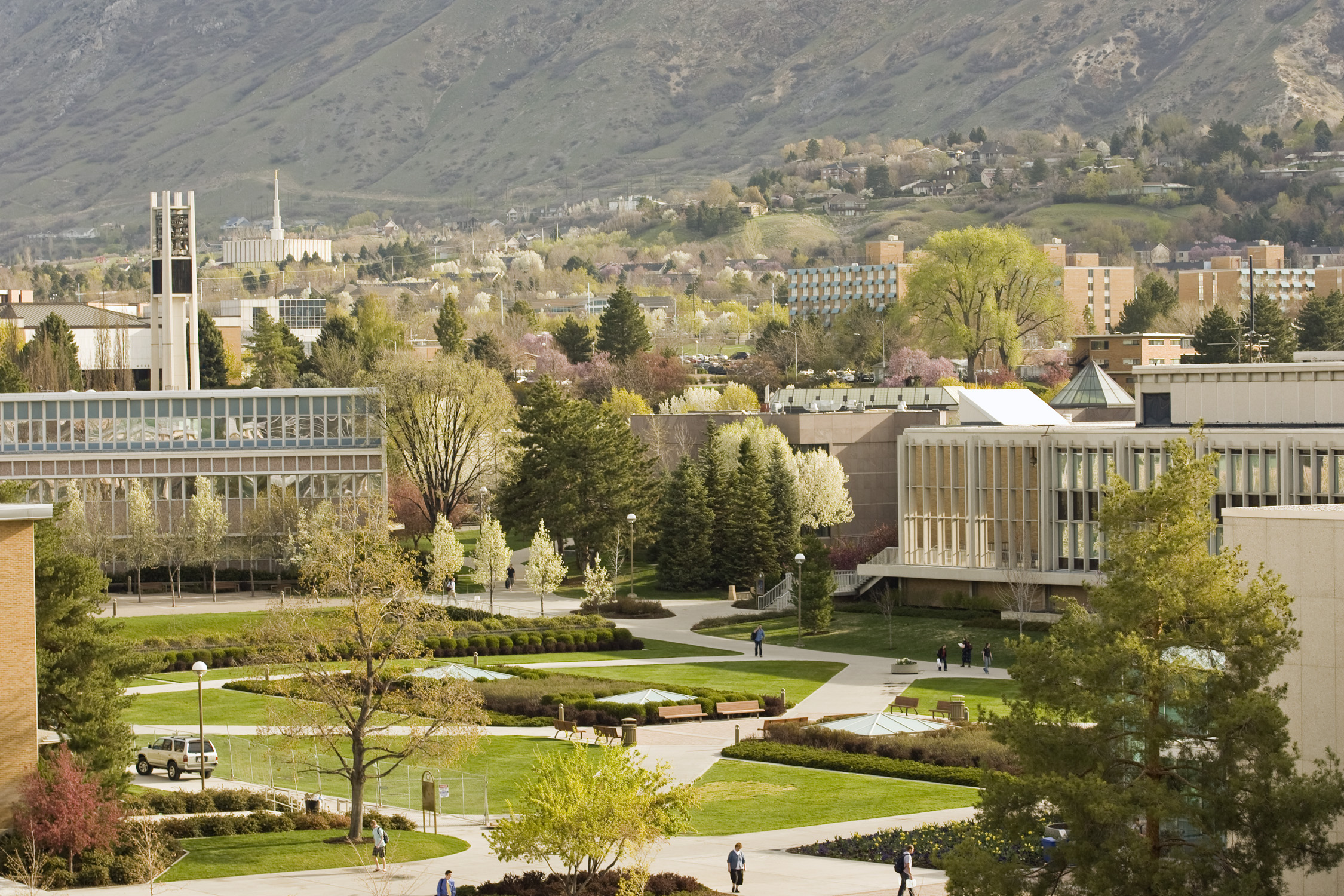 If you are a student at BYU then you may have noticed from all the Facebook updates and the posters around campus that BYUSA election season is upon us. Maybe this doesn't seem important to you, but it is. BYUSA does a lot for our school by planning events, making changes, and improving campus life, and they could do even more if you vote for the right person.
So, who are the candidates this year and what are their platforms?
Amberly Assay and Austin Jones
Amber is a communications major and Austin is a business major who are both actively involved at BYU and especially in BYUSA. They have some great ideas to make life at BYU even better. They want to…
get vending machines in the library
create organized trips (hiking in Zion, Jazz games, etc.)
provide an All-ArtsPass for students who want to see all the concerts, plays, and shows.
Brandon and Erika are both business management majors at BYU, and after serving in leadership positions in several BYU clubs and groups, they have the skills they need to be BYUSA president and vice president. They want to…
turn BYUSA into an involvement-hub to give more students an opportunity to involved
create a comprehensive student calendar
address towing and booting problems in Provo
give the students a louder voice with the Student Advisory Council
create an end-of-year event and concert
enhance game day experience with pre-game events and by BYU-ifying Provo
Both candidates have some great ideas and things that I know I would love to see implemented at BYU. Don't be the student who thinks that this doesn't affect you. Look up the candidates' websites and Facebook pages, figure out what changes they want to make, and most importantly VOTE! Exercise your right to have a voice in what is happening with your tuition money and your time here at BYU.
Voting for the 2013 BYUSA Elections begins Monday, March 4, at 8am and goes until Tuesday, March 5, at 5pm.
Click here to vote.
The candidates will also be answering questions from the student body on TODAY at 11am in the WSC Varsity Theater. Questions may be submitted in advance to elections2013@byu.edu.
---