I'm a "Sucker" for Valentine's Day Craft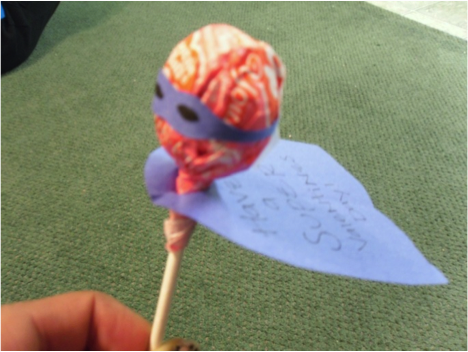 by Rebecca Hamson
Help your children create their own Valentine's this year! They are simple, quick, and add a personal touch to your Valentine greetings.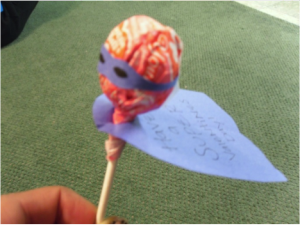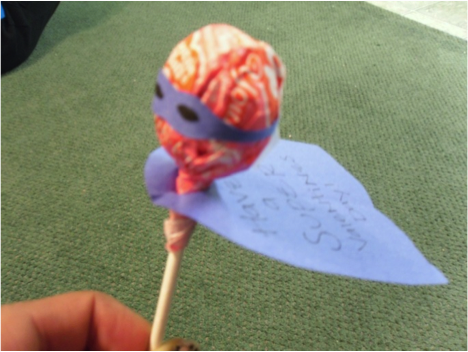 Materials:
Construction paper
Scissors
Markers or pens
Lollipops
Baking cups
Tape
Glue
Hole punch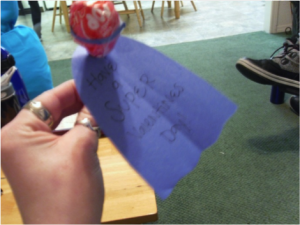 Instructions:
Fold your desired color of construction paper in half.
Draw half of the cape and half of the mask on the folded edge.
Cut out the cape and mask so you end up with a symmetrical cape and mask.
Color ovals in on the mask for the eyes.
Wrap the mask around the sucker and tape or glue it on.
Write "Have a super Valentine's Day!" on the cape.
Use the hole punch to make a hole at the top of the cape. Put the sucker stick through the hole.
---