Cornbelly's Corn Maze and Pumpkin Fest—A Traditional Fall Activity for Everyone!
by Danielle Cronquist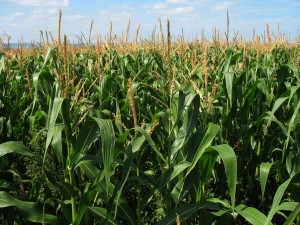 Enjoy classic fall activities and head up to Thanksgiving Point's Cornbelly's Corn Maze and Pumpkin Fest, open from October 5th to November 3rd. A perfect outing for families, couples, or even a group of friends. You can get lost in the corn maze, let the little ones navigate their way through the kiddie maze, or for thrill seekers, venture into the haunted maze (age 12+). But you don't have to spend your whole time wandering through mazes; there are tons of other fall activities to enjoy when there. . .
-pick out the perfect pumpkin for carving
-hang out around one of the campfires
-take a ride on the cow train
-leap around on the "jumping pillow"
-watch some pig races
-slide down "Cornbelly Mountain"
-and so many more!
Here are a few tips and tricks for having the best time possible when there:
1. Buy your tickets ahead of time or go on a weekday to save some money!
2. Check out the "activity age gauge" on the website beforehand to find out which activities would be best for you and your group.
3. Bring your camera for some fun picture opportunities with face-cutouts, in the pumpkin patches, and in the mazes.
4. Wear closed-toed shoes and bring a jacket. The walkways there are not paved, and we are moving into some chillier weather this month, so you want to be comfortable.
5. Some of the activities like the zip-line and rock climbing wall will cost you a little, so bring some extra cash if you want to try these out.
6. Bring snacks if you don't want to shell out the extra money for food once you are there. Maybe even bring some s'mores supplies for the campfires!
7. The haunted festivities begin at 8 p.m. so if you think you or your kids will get a little freaked out, plan accordingly.
Taking a visit to Cornbelly's is a perfect way to ring in the fall! Open from October 5th to November 3rd. Monday–Thursday 4–10 p.m.; Friday–Saturday 10 a.m.–11 p.m.; closed Sundays and Halloween.
---
---