5 Tips to Fight the Fright of the Flu Shot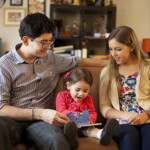 Parents across the country watch their child scream and cry as a nurse tries to insert a needle into the muscle on the child's arm. The dramatic response of children to as simple of an injection as a flu shot causes parents to dread the flu season worldwide.
Luckily, flu shots this year can be a little easier than shots your child may have had in the past. Factors, such as position, distraction, timing, social support, and language can help your child better cope with injections.
Factor #1: Position
Colleen Lacey, Marsha Finkelstein, and Megan Thygeson tested a variety of different positions to administer a shot to determine which position resulted in the least amount of fear for the child. The team found two important characteristics that helped reduce a child's distress during an injection are that the child sat up and is able to sit on their parents lap face-to-face.
Factor #2: Distraction
Children who are afraid of needles often benefit from being distracted. Some of the ways that you can distract your child during a vaccine are:
Have your child play a game on an electronic device

Talk to your child

Have the child blow bubbles
Factor #3: Timing
While your child needs to know before the nurse comes in that they are getting a flu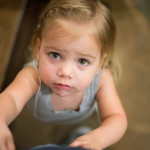 shot, you as the parent determine when to inform them. For some children, it may be best to wait until you are on the way to the doctors to tell them. This is best for children who anticipation leads to increased anxiety. For children who become anxious from surprises, it is probably better to tell them a little sooner. For these children, you can tell them when you drop them off at school that you will be picking them up from school to get their flu shot.
Factor #4: Social Support
Lacey, Finkelstein, and Thygeson also found that children experience less distress when a parent is present with their child. To let your child know you are there to support them through the injection, sit next to the child and offer to hold their hand during the procedure.
Factor 5: Language
What an adult tells a child shapes their perception. While certain messages need to be shared, how we say them to children can result in either a calm or frantic child. When communicating with your child about the shot use soft language that is concrete. For example, a parent could say "the needle will pinch you for half a level of Angry Birds."
In order to reduce the child's anxiety, it is important that the parent avoids ambiguous statements, such as "This may help." These statements leave it to the child's imagination to determine the severity.
Try It
Implementing all of these tips this year may seem overwhelming. This flu season try implementing one of the suggestions above. You will be thankful you did when you child is able to successfully fight the fright of needles this Halloween season.
Written by Laura Fillmore
---
---