Parenting Tip #4: Support Your Spouse
As my husband and I were discussing parenting (we often do) we realized that a large part of parenting is supporting your spouse. You may wonder "what does that have to do with parenting? Turns out it plays a large role.
There are many ways to show support to your spouse:
Being there for big moments 

Upholding the rules set by partner

Recognizing when help is needed and giving it

Being happy for each other's successes.

Listening to the problems/triumphs

Bragging about spouse to others

Touching:  a hand squeeze, a hug, a high-five
Parenting is a tough job.  It takes time, hard work, perseverance, patience, creativity, and divine help.   When you feel overloaded or alone, it's hard to endure through the tough moments (yes, everyone has tough moments).  I've found that the only way to get through it is to have support.   Unless you are a single parent (a topic for another day), that support ought to come from your spouse.  
These moments of support are not time-consuming or costly. It can be as simple as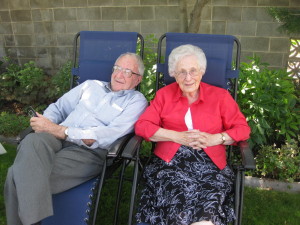 walking in the door at night and giving your spouse a hug.  It might mean showing up to his or her presentation, performance, or work party. It could even be as easy as asking "What can I do for you today?"  One of the best ways to support your spouse is by continuing to "date" each other.  Taking the time to do fun things together allows you to remember why you got married in the first place.   Weekly dates keep the fires of romance burning and they help you remember that there is more to life than parenting!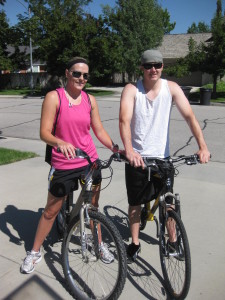 Over the years, my husband has given me tremendous support. When I held piano recitals, my husband would always be there early to hand out the programs—a huge show of support since it meant he had to leave work early.  He would also hand out treats after the recital, allowing me time to visit with the parents of my students.
But how does this help our parenting? Happy spouses make for happy parents. When you know your efforts are appreciated, or even noticed, you feel valued as a person. Feeling valued as a person allows you to focus on others—the kids—and not yourself.
Another part of being supportive is being willing to sit down together and come up with a parenting plan.  Although you can't cover every possible circumstance, you can set some guidelines for yourselves that put you and your spouse on the same parenting page.  When parents take the time to do this, something wonderful happens.  The kids soon realize that their parents are a team.   The kids will not be able to manipulate or pit the parents against each other.  (If you don't think kids do this, you don't have kids yet!)  This is a big step in positive parenting! Even though kids express the idea that they wish they could pit one of you against the other, the truth is that if they know the parents are united, they feel secure and confident.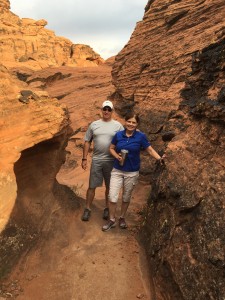 If your parenting feels disjointed, if you feel alone even though you have a spouse, if you need encouragement or recognition, now is the time to take your honey on a date, sit down somewhere, and discuss how you can support each other in ways that matter to the two of you.  Your kids will thank you for it later.   
Written by: Phyllis Rosen
---
---