Baby Lily's Family Attributes Call for Help to Deceased Mother's Love
SPANISH FORK – A mother's love can be one of the most powerful things in a person's life, but what about after this life?
Rescuers heard a voice calling for help from an overturned vehicle on the Spanish Fork River on Saturday March 7, but when they approached the SUV they found no one inside who could speak, according to KSL News.
"We've gotten together and just talkin' about it, and all four of us can swear that we heard somebody inside the car saying, 'Help,'" officer Jared Warner told KSL News. "It didn't sound like a child's voice…We're not exactly sure where that voice came from."
It was late Friday night as 25-year-old Jenny Groesbeck was returning from a visit to her parents to her home in Springville, Utah. In the car with her was her 18-month-old daughter Lily. Groesbeck was driving on Arrowhead Trail road in Spanish Fork when she crashed her vehicle into the Spanish Fork River. Groesbeck died on the scene but baby Lily remained alive, strapped in her car seat, suspended upside down for nearly 14 hours before a fisherman spotted the car and called 911.
Rescuers dove into chilly waters without hesitation to retrieve Lily. According to CNN News the water was so cold that seven of the men had to be treated for hypothermia after the incident. They say that despite the hypothermia, they would do it again.
"The voice gave the rescuers a surge of adrenaline needed to push the vehicle upright," Warner said. "The mother was dead. The child was unconscious, but her eyelids were fluttering, and the rescuers knew she was alive."
Rescuers immediately began performing CPR and rushed her to the hospital. As far as the mysterious voice heard by rescuers goes, there is no real explanation. However, family members say it was Groesbeck looking after her daughter, even from the afterlife.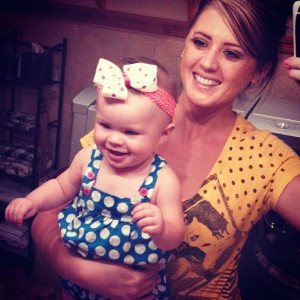 "Jenny Groesbeck loved her daughter so much, that even after being killed in the accident, her concern for her baby called out to the first responders who found her," family members told Deseret News.
Jill Sanderson, Groesbeck's sister, told KSL News that Lily is recovering quickly.
"She is doing remarkably well considering the circumstance. The doctors have been hopeful so far," Sanderson said.
They set up a gofundme account for those who wish to assist in paying for funeral expenses and medical care for Lilly.
Compiled by Allie Hamilton, Stance
---
---