Easy Peasy Lasagna Recipe
Psst. Let me let you in on a little secret. Below, you'll find my very very very favorite lasagna recipe in the whole wide world. It has a classic taste, and the best part? It's deliciously easy and practically no-fail. AND, you don't even have to cook the noodles ahead of time. Perfect for those busy days with no time (or desire) to slave over the stove.
Fill your grocery cart with:
15 oz ricotta cheese
shredded mozzarella cheese
1 egg
1 lb ground beef (or more if you like it really meaty)
2 jars spaghetti sauce
1 package oven ready lasagna noodles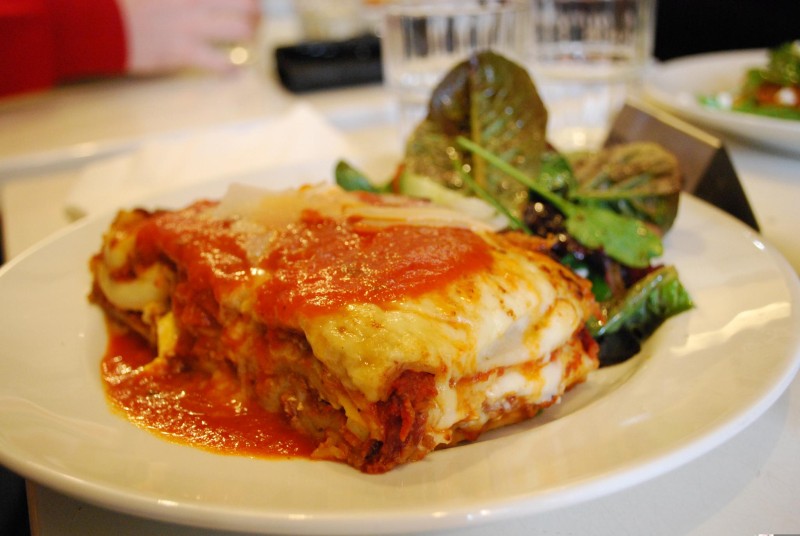 The easy peasy instructions:
Cook up your ground beef until brown.
Drain the grease and add the two jars of spaghetti sauce to the meat.
Take out your trusty crockpot.
In a separate bowl, mix together the egg, about a cup of the mozzarella cheese, and the ricotta cheese.
Scoop a layer of the meat and sauce mixture into the bottom of the crock pot.
Cover with a layer of the oven ready noodles. Break them as needed to fit and cover the entire meat mixture.
Top the noodles with a layer of the cheese mixture.
Cover the cheese mixture with noodles.
Repeat until all ingredients are gone. You should end with a layer of meat sauce.
Then, top with as much or as little mozzarella cheese as you'd like.
Set your little magic machine on high and cover with the lid. Go watch a movie/take a nap/go for a walk/do some laundry/cross whatever you have off of your to-do list, and when you come back three hours later, your lasagna will smell and taste heavenly. Serve immediately.
Hope you enjoy it as much as I do!
—Courtney Johansson, Stance
---
---