Halloween: Creating your own Traditions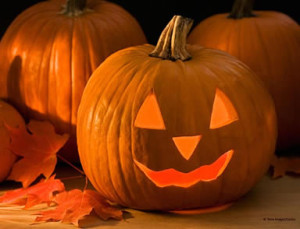 I love all the excitement that surrounds the Halloween season, but now that I've gotten older and left the world of trick-or-treating behind, I sometimes have trouble thinking of ways to celebrate this fun holiday. It is never too late to start a family tradition or try something new, and Halloween does not have to be all about trick-or-treating. Here are some ways you can celebrate with your family and friends:
1. Make Halloween-themed food. This could be anything from ghost-shaped pancakes with chocolate chips for the eyes and mouth to cupcakes decorated with spider-web sprinkles.
2. Watch a spooky movie. "Hocus Pocus," "Casper," and "Ghostbusters" are some great ones that my family always enjoys watching.
3. Tell spooky stories around a fire or using a flashlight. You can find some great spooky stories at your local library or you can come up with your own.
4. Play night-games. "Capture the Flag," "House Tag," and "Dot" are all great options.
5. Go shopping at a clothing store. Pick outfits or "costumes" out for each other and have a small fashion show in the dressing rooms. The more ridiculous the costume, the better!
6. Carve a pumpkin.
7. Invite the neighbors over for a Halloween potluck dinner.
8. Visit a corn maze.
9. Boo your neighbor. Put together a Halloween treat and leave it on a neighbor's doorstep for them to find along with a "Boo" flyer, which you can find for free on Google images. Following the directions on the flyer, your neighbor will then do the same to other neighbors. Feel free to "Boo" more than one person.
10. Trick-or-treat at a retirement home. 
By Ashley Smith, Junior Editor
---
---