We Tried Bullet Journaling and Here's How it Went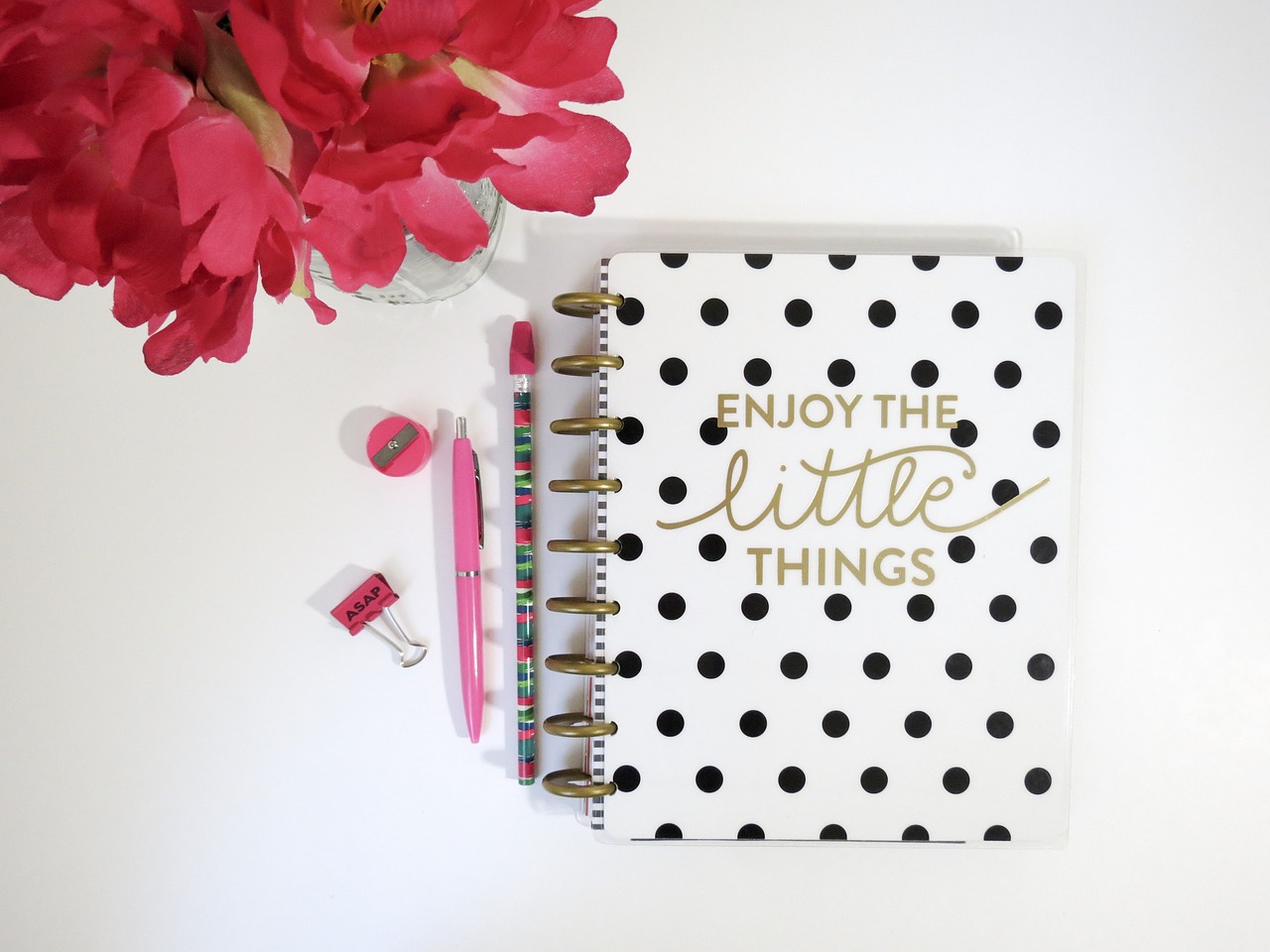 Disclaimer: I am not an artistic person. I was the kind of person who threw away their graded art projects during my high school art class.
Okay, now that we have established my lack of artistic ability, let's get started!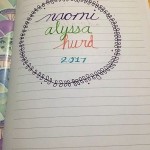 What is bullet journaling? As far as I can tell, it's a code word for cute lists, and I'm loving it!
At the beginning of every school year, I spend hours trying to find the right the planner. I want it to be cute and functional, but it also needs to be reasonably priced. However, each time I end up choosing functional. I mean who wants to pay $20 for a planner that will just get thrown away at the end of the year? Let's be honest, functional is frumpy while cute is costly.
This is one of the reasons I love bullet journaling. I can pick a super cute notebook and customize the inside. I can do a different layout for every week if I wanted to!
A bullet journal doesn't just have to be a planner. Make it whatever you want! If you have a blank page and a pen, go crazy!
How to Start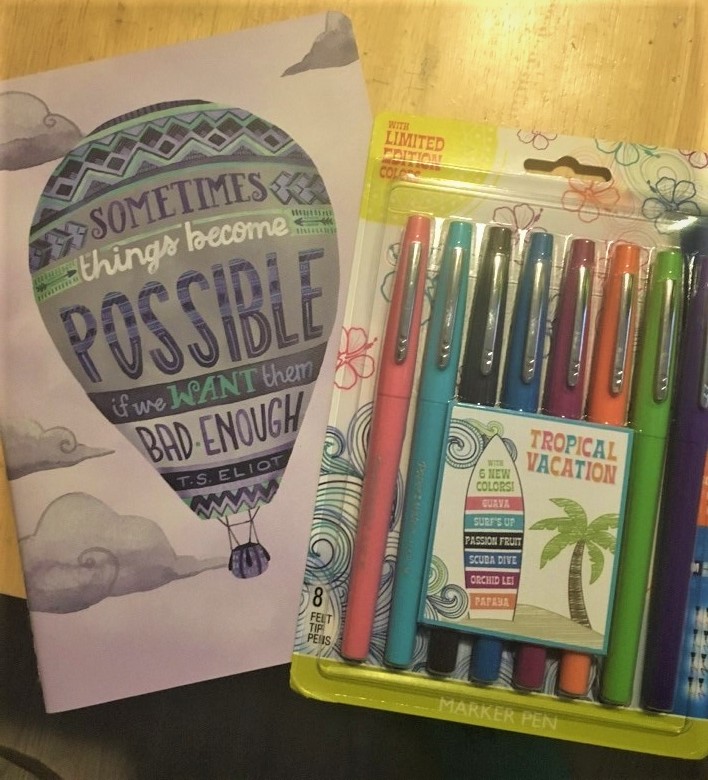 The first thing you need to do is pick a journal and some pens. I found my journal at the BYU Store, and I picked the pens up at my local Target.
Picking the journal was hard because I didn't know what kind of paper I wanted to write on. In the end, I decided on a journal that had lined pages. Choose whichever works for you: lined or blank. As for the pens, I didn't want anything that would smudge. Plus, I wanted fun colors. I went with the Paper Mate Marker Pen.
The next step is to write, draw, doodle, you name it! I made a cover page and an index. After I started, I noticed that the pens bled through the pages. I guess that nothing is perfect, right? 
Now What?
I suggest starting with a list of ideas of the things you wanted to write about. Honestly, you can write about anything: a list of movies you want to watch, a gratitude page, a quote wall, a bucket list, or grocery lists. If you need some more ideas, look up "bullet journal lists" on Pinterest. Get creative and start writing. Here are a couple of my lists: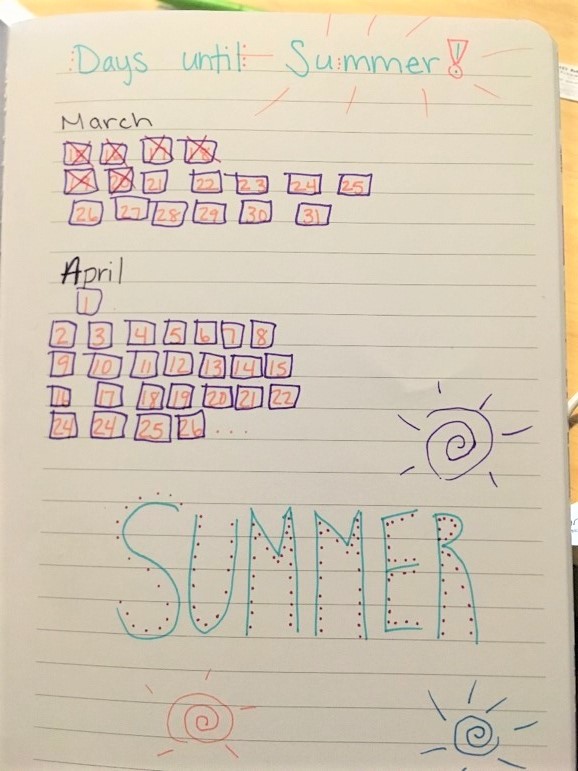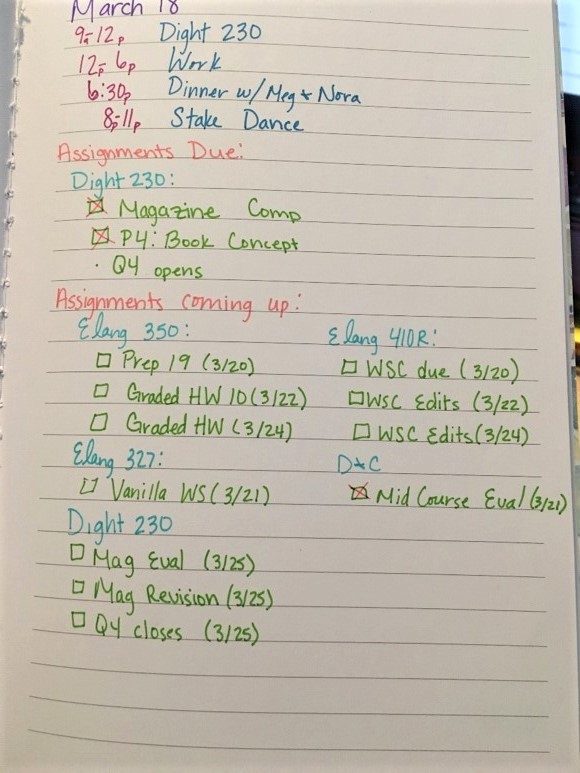 Advice for the Skeptics
Embrace the mistakes you make: Seriously. No one is perfect. Think of the mistakes as making the journal become more a part of you.
Just jump in: Bullet journaling may seem like a daunting task, but you can do it! Trust me.
Get out of your comfort zone and experiment with different fonts and different writing utensils.
My Analysis
So far, bullet journaling has been fun and stress relieving. When I sit down to doodle or plan, I'm focused on the task so I don't mess it up (the mark of a true perfectionist). But don't give up! Make your bullet journal your own. And don't forget to be creative; no one said creativity killed the cat.
By Naomi Hurd
---
---