Walking Apples
by Jenna Hoffman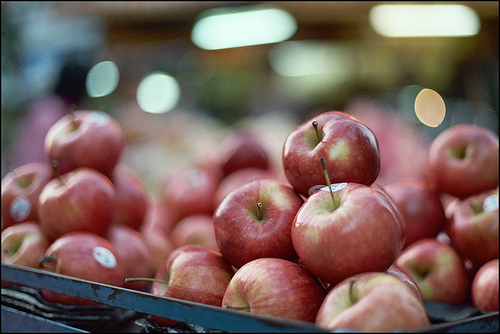 Walking apples are quick, easy, and healthy(ish)! And they are perfect for enjoying on the go. What more can you ask for? I've been eating them since I was a child, and no matter who I share them with, they never fail to please.
Ingredients:
1 apple (gala and fuji work the best)
peanut butter
chocolate chips
marshmallows
craisins
Using a sharp knife, cut out the center of the apple to make a bowl. Make sure to remove all the seeds, but leave at least a centimeter of apple at the bottom. Spread peanut butter inside the apple, then add the other ingredients as desired. Voila! Now you're free to hurry out the door—this isn't called a "walking apple" for nothing.
Enjoy!
---