Zucchini Casserole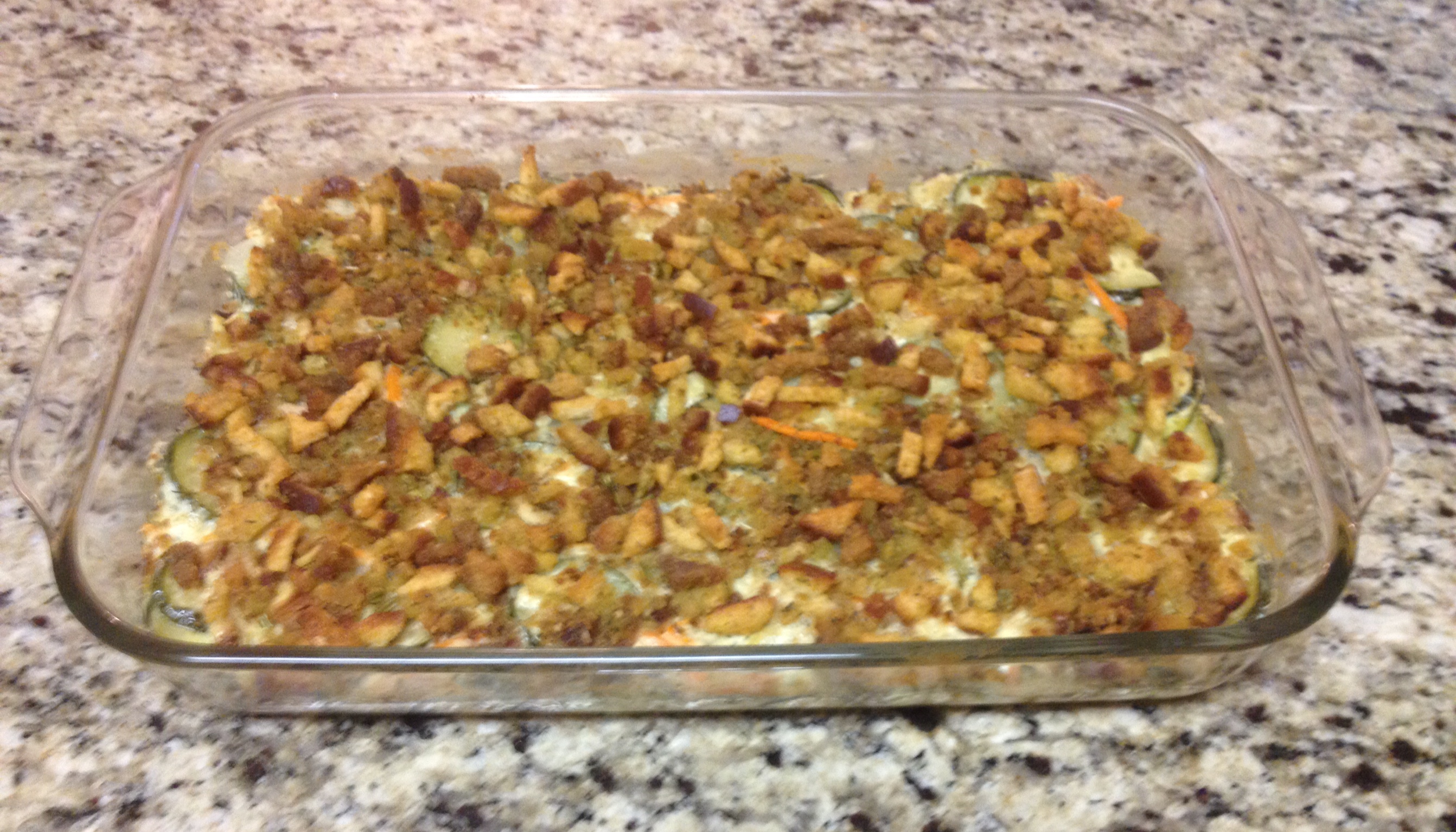 by Sarah Perkins
This has long been a favorite of mine, and if you happen to have a lot of zucchini that you just don't know what to do with, it's a great way to use it up!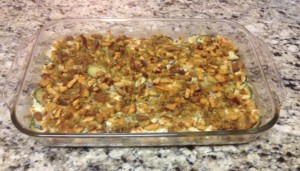 Ingredients
6 cups sliced zucchini
1 cup grated carrots
1/4 cup chopped onion
1/4 cup butter (or margarine)
1 package of stuffing (I prefer chicken flavor, but any will do)
1/2 cup melted butter (or margarine)
1 cup sour cream
1 can cream of chicken soup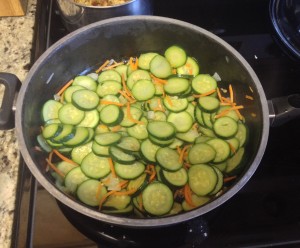 Directions
Sauté zucchini, carrots, and onion in a 1/4 cup of butter until zucchini is soft.
While zucchini simmers, take the other 1/2 cup of melted butter and use to soften stuffing. (You can also substitute the butter with a couple tablespoons of water. It's less fattening and works just as well. Then if you want you can add a couple tablespoons of butter for flavor.) Put enough stuffing aside to sprinkle a light layer over your casserole dish.
Combine remaining stuffing with cooked zucchini, carrots, and onion in a large mixing bowl. Add sour cream and cream of chicken soup.
Put mixture into casserole dish and sprinkle leftover stuffing evenly across top.
Cover with tinfoil and cook for 45 minutes at 350˚.
Remove from oven and enjoy!
---