13 Organizing Ideas
Are you in the process of planning your child's nursery? Maybe you are just trying to figure out the final details? Or maybe you don't know what to do with the awkward closet or some bookcases you love? Either way, here are some helpful organizing ideas found on Pinterest. These ideas can also be changed to fit other housing organization needs.
1.  Need a place to hang the zillion games or some other items? This simple closet storage unit is versatile and not very expensive. (I found some at WalMart.)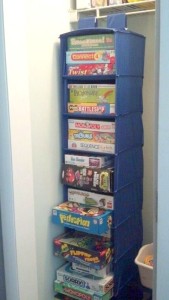 2. Try using clear storage boxes with homemade labels to help organize all of your baby's needs!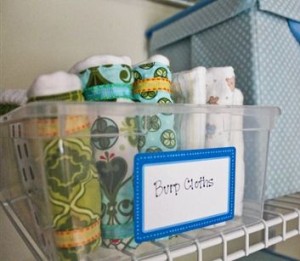 3. This is a suggestion on how to use your nursery's closet space.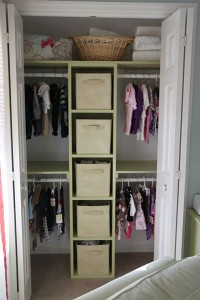 4. If you don't have an ideal closet setup, try these hanging closet organizers to give your closet more storage space!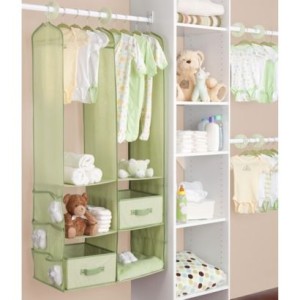 5.  Don't forget to think outside the box! One mom used peg board to help organize her baby's needs.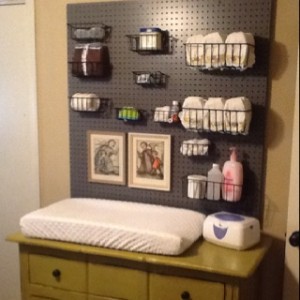 6. If you don't have a large nursery or if you need to share a space with the nursery, consider converting the closet into storage area and the changing area. (This idea is a personal favorite.)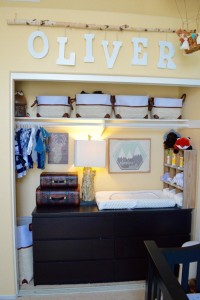 7. Here is another idea of how to combine shelving units with your nursery closet.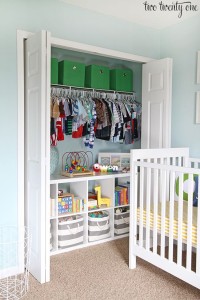 8. Worried about making noise as you open and close the nursery room door? Try this simple solution!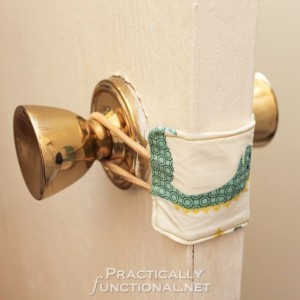 9. Need help organizing the diaper changing drawers? This idea seems to work!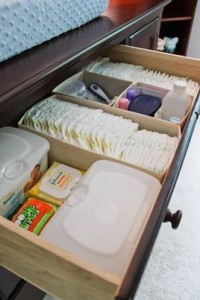 10. If you don't have a closet to use but really need a closet in your nursery, try getting a bookcase!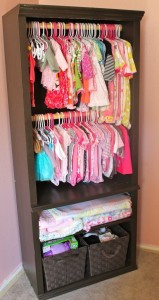 11. Do you want your diaper station on-the-go? Try something with wheels!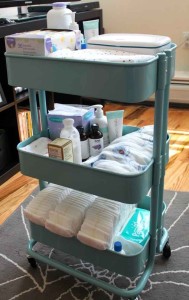 12. Have you found yourself staring at the back of the nursery door and wonder what it could be used for? Even if you haven't, here is a great organizing idea that uses a simple shoe organizer (again, I found some at WalMart).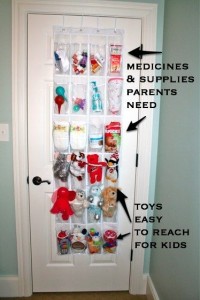 13. Did you ever realize how many kitchen items babies need? I didn't. Here is a great idea to help organize the kitchen chaos.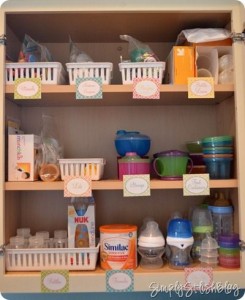 I hope these organizing ideas help you in your planning and executing! I know they have helped me. Good luck with your nursery needs! And, remember, have fun with it!
— Lexi Foster, Blog Writer, Stance
---
---