Crock Pot Pulled Pork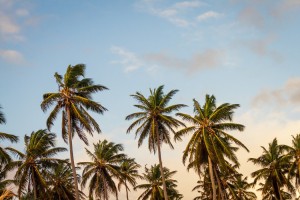 Summer is just around the corner, and that means melty popsicles, sunny pool days, family fun, and good barbecue. Here's a deliciously easy recipe for classic pulled pork.
You'll need:
5-6 boneless pork chops
12 oz of your favorite cola drink (Dr Pepper, Coke, and Root Beer all work great)
A bottle of your favorite barbecue sauce
Hamburger buns
A crock pot
What to do:
Place the pork chops in the bottom of your crockpot. Fill the crockpot with just enough of your soda to cover the chops. Cook on low for 6-8 hours. The meat will be scrumptiously tender when it's finished. Drain out most of the liquid, leaving just enough to keep the meat moist. Then, pour in as much barbecue sauce as you'd like and shred the meat using two forks. Scoop a generous amount of meat on a hamburger bun, top with more barbecue sauce if desired, and serve with a summertime favorite like potato salad or watermelon. Enjoy!
—Courtney Johansson, Stance
---
---