Bow Tie Pasta Salad
by Aimee Hancock
My mom takes this to family gatherings and always gets a lot of compliments. And, I have even made it at college because it's quick, easy, and yummy.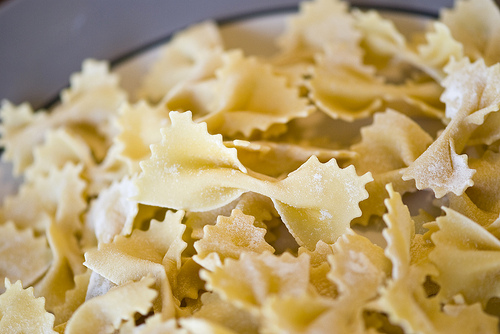 Ingredients
1 lb. bow tie pasta (equivalent to one box of Barilla bow tie pasta)
1 bag of baby spinach
Breaded chicken (about four pieces) cut into small chunks
Crispy oriental noodles
Poppy seed dressing
1 small package of candied slivered almonds
2 tbsp butter
1­–2 tbsp sugar
Directions
In a fry pan, melt the butter and add the sugar. Then put in the almonds. Mix. Toast on medium heat and continue to stir every so often until almonds are brown.
Toss all ingredients into a large bowl, add desired amount of poppy seed dressing, and enjoy!
This can be used for a quick meal or a delicious side dish.
Enjoy!
---