Chocolate Cake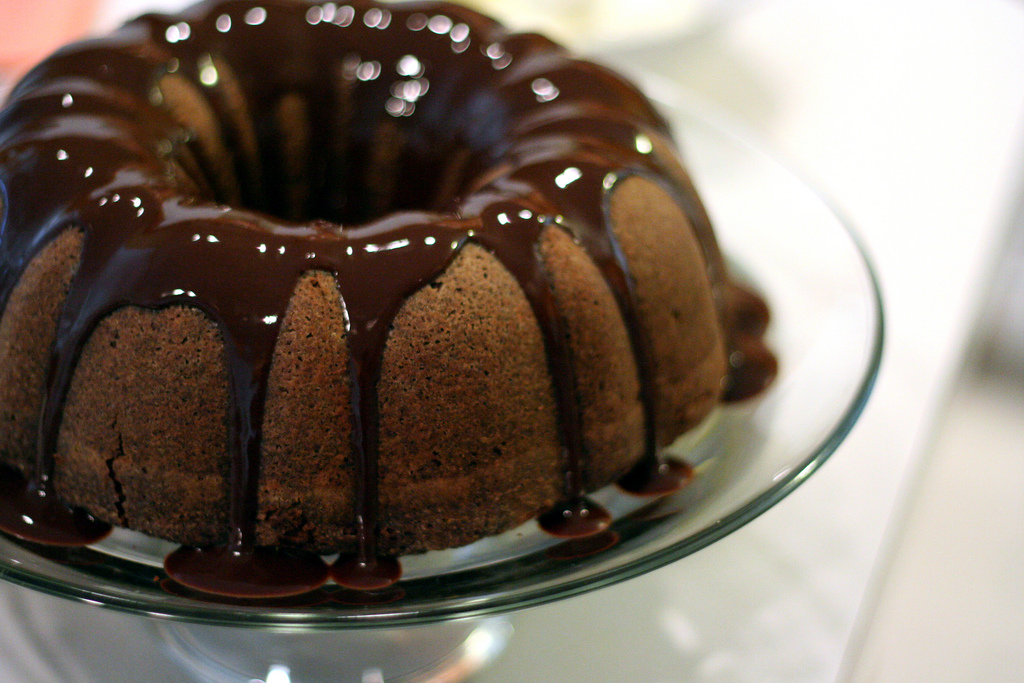 Fife's Fabulous Fantasy Chocolate Cake
by Alissa Holm
Today, I am opening up the vault of my favorite recipes and sharing my absolute favorite dessert recipe. When I had this chocolate cake for the first time, I didn't know it was possible to make a cake that was so heavenly, rich, and delicious. When I found out how easy it was to make, still couldn't believe it. Basically all you need is a chocolate cake mix, chocolate pudding, sour cream (for moistness) and chocolate chips, and you already have the cake of your dreams. Try making this cake for your friend's birthday, and you'll be the talk of the party!
Cake:
1 box milk-chocolate cake mix
1 lg box instant chocolate pudding
1/2 c. oil
1/2 c. warm water
1 c. sour cream
2 c. choc chips
Mix all ingredients (it will be thick). Bake at 350 degrees for 50 min. (bundt pan) or 35 min. (cake pan).
Frosting:
3/4 c. choc chips
3 T. butter
1 T. corn syrup
1/4 tsp. vanilla
Powdered sugar
Melt frosting ingredients together, drizzle on cake while warm. When frosting cools, sprinkle powdered sugar on top.
---