Brownie Cake
The season for delicious goodness has finally arrived, and I am sure we are all anxious to indulge.  I'm still on a family history kick, so I couldn't help but post a family recipe from my dear great aunt who is fighting a brain tumor as we speak. In her honor I present to you this delicious brownie cake recipe.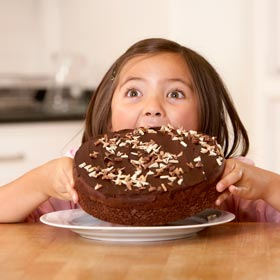 Brownie Cake
2 cups sugar
2 cups flour
1 cup water
1/2 cup buttermilk
1 tsp. vanilla extract
2 cubes butter or margarine
1/4 cup cocoa
2 eggs
1 tsp. baking soda
Mix together sugar and flour and set aside.  Combine in saucepan water, butter or margarine and cocoa. On medium heat bring it to a boil and boil for 3 minutes. Remove from heat and combine both mixtures.  Add eggs, buttermilk, soda, and vanilla. Beat well.  Pour into a greased and floured 11x17x1-inch baking pan.
Bake at 350° F. for 20 minutes.
Make Boiled Frosting 5 minutes before cake is done.
Boiled Frosting
 1 cube butter or margarine
3 Tbsp. cocoa
1 cup chopped nuts
1 tsp. vanilla extract
6 Tbsp. milk
1 lb. package powered sugar
Heat in a saucepan on medium heat with 1 cube butter or margarine, cocoa, and milk.  Bring to a boil; remove from heat; add powdered sugar, nuts, and vanilla mixing well.  Frost cake as soon as it is taken from oven.
I like to quickly sprinkle chopped walnuts or sliced almonds on top while the frosting is still hot.  You have to be fast before the frosting sets up or the nuts will not stay put.
Recipe by Audrey Peterson
Submitted By Chelsea Jamison
---
---