What are you Thankful for?
This time of year it can seem almost cheesy to express gratitude, however there is a good reason this holiday is all about giving thanks.
Happiness cannot be achieved through the acquisition of temporal desires and "keeping up with the Jones'." True happiness comes only through faith, love, and obedience in our Father and Heaven and our relationships with His children. Each of God's commandments are part of His plan of Happiness –a plan which shows us how to be happy.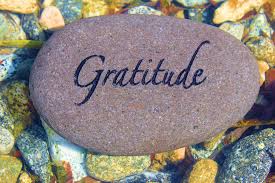 "Oh give thanks to the Lord; for he is good; for his mercy endureth forever." 1 Chronicles 16:34

One commandment we are given is to be thankful. When you focus on the things you have to be grateful for, and when you express your gratitude to your God and to those around you, you prove to yourself that you have much to be happy about.
Thomas S. Monson teaches this concept better than I ever could in his talk "An Attitude of Gratitude."
During this season, take the time to kneel down before your Father in Heaven, and express a prayer of gratitude. You'll find that doing so will make this holiday season full of more happiness than it can bring on its own.
By Janai Skiles, Social Media Director
---
---