First Aid Friday: CPR 101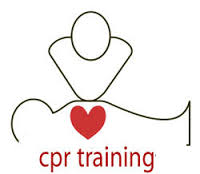 Earlier this year, I conducted a survey in Utah Valley that tested many individuals' understanding of First-Aid. One of the most frequently missed questions was, "When performing CPR (Cardio-Pulmonary Resuscitation), how many chest compressions are done per minute?" After missing this question, the surveyees responses lead to the same statement… "I FORGOT!"
According to the American Red Cross, CPR licenses last for a total of two years until another course is required. The reasoning behind this limitation is in-part due to the normality of forgetting these skills, but as forgettable as they can be, it is important to renew CPR understanding — it could be the difference between life and death.
But fear not, Stance is here to help renew your CPR knowledge!
The Basics of CPR (Cardio-Pulmonary Resuscitation)
When attending adults in need of CPR:
AFTER CHECKING THE SCENE AND THE INJURED OR ILL PERSON:
GIVE 30 CHEST COMPRESSIONS
Push hard, push fast in the middle of the chest at least 2 inches deep and at least 100 compressions per minute
GIVE 2 RESCUE BREATHS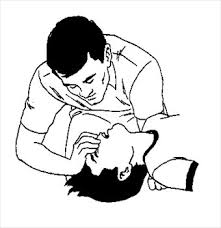 Tilt the head back and lift the chin up.
Pinch the nose shut then make a complete seal over the person's mouth.
Blow in for about 1 second to make the chest clearly rise.
Give rescue breaths, one after the other.
Note: If chest does not rise with rescue breaths, retilt the head and give another rescue breath. DO NOT STOP
Continue cycles of CPR. Do not stop CPR except in one of these situations:
You find an obvious sign of life, such as breathing.
An AED is ready to use.
Another trained responder or EMS personnel take over.
You are too exhausted to continue.
The scene becomes unsafe.
WHAT TO DO NEXT
IF AN AED BECOMES AVAILABLE—use the AED
IF BREATHS DO NOT MAKE THE CHEST RISE— AFTER RETILTING HEAD
TIP: Person must be on firm, flat surface.
Minor Adjustments For Infant CPR: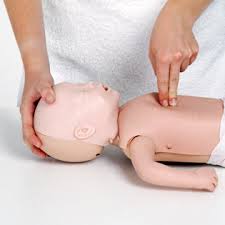 During Chest Compressions, use two fingers (index and middle) instead of two hands. Push about 1 ½ inches deep. When performing rescue breaths make a complete seal over the infant's mouth and nose. An infant must be on a firm, flat surface.
Note: CPR instructions have been retrieved directly from the American Red Cross online manual (sources found below) for your convenience. Find out more at: www.redcross.org
http://www.redcross.org/images/MEDIA_CustomProductCatalog/m4240175_Pediatric_ready_reference.pdf
http://www.redcross.org/images/MEDIA_CustomProductCatalog/m4240170_Adult_ready_reference.pdf
By: Jessica Porter, Senior Editor
---
---