Grain Crazy – Spelt breakfasts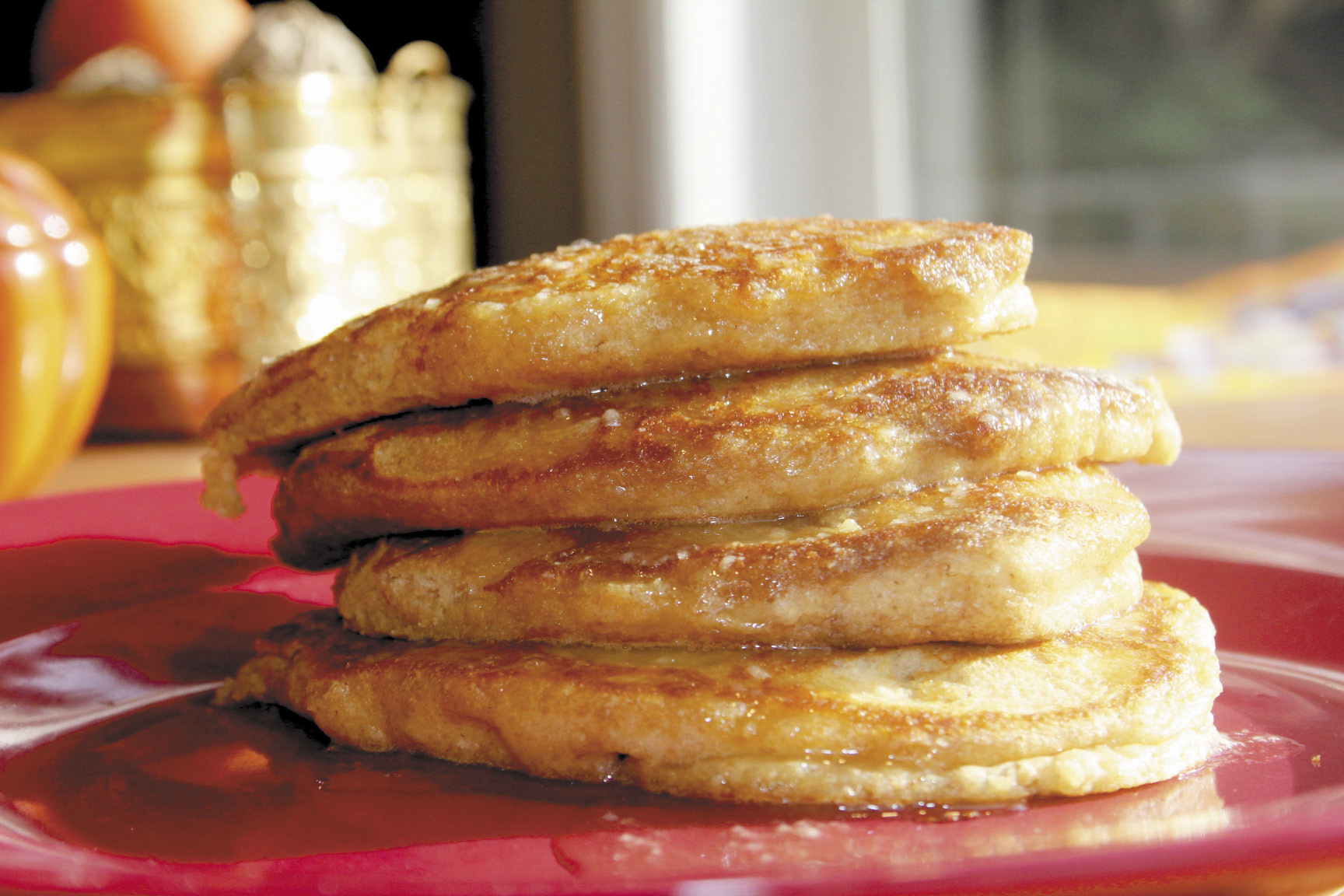 Our friends at Familius sent us these delicious recipes to step up your breakfast. Try these spelt breakfast recipe! Spelt is a nutritious grain with a deep nut-like flavor. Spelt products are becoming more widely available as the popularity of this grain grows. These recipes were created by Britney Rule and can be found in her new book, Grain Crazy (available at Familius.com). These pancakes and waffles will be the perfect way to start your day on these chilly winter mornings.
Spelt Pancakes
We are picky about pancakes. They must be light and moist. These pancakes meet our requirements nicely and can be made quickly.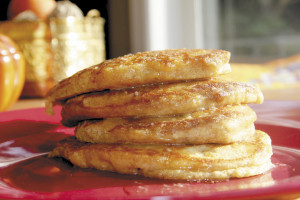 Ingredients
2 cups of spelt flour
2 teaspoons of baking powder
1/4 teaspoon of salt
1 teaspoon of cinnamon
2 eggs, beaten
2 tablespoons of coconut oil
1 tablespoon of honey
1 1/2 cups of almond milk, unsweetened
Your favorite topping
Directions
1. Heat a greased griddle to around 300 degrees.
2. Mix all the dry ingredients in a bowl with a wire whisk.
3. Add eggs, oil, honey, and milk. Stir until just mixed.
4. Pour the batter on griddle in 4-inch pancakes. Cook until lightly golden on both sides. Top with your favorite topping.
Serves 8
Spelt Waffles
Fresh or frozen strawberries work great to give these waffles a little natural sweetener.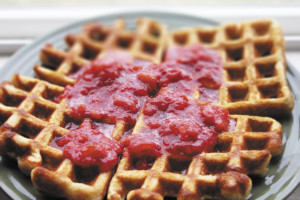 Ingredients 
2 cups of spelt flour or whole-grain flour
2 tablespoons of cornmeal
1 teaspoon of salt
1/2 teaspoon of baking soda
2 large eggs
1/4 cup of coconut oil, melted
1 3/4 cups of kefir, plain yogurt, or buttermilk
1/4 cup water
2 tablespoons of honey
1 teaspoon of lemon juice (optional)
1 teaspoon of lemon zest (optional)
2 teaspoons of cream of tartar
Directions
1. In a medium-sized bowl, mix flour, cornmeal, salt, and baking soda with a wire whisk. Set aside.
2. Separate the eggs in two separate bowls, one for the yolks and one for the whites. Into the bowl containing the egg yolks, stir in the oil, kefir, honey, lemon juice, and zest. Stir the egg yolk mixture into the flour mixture.
3. Beat the egg whites and cream of tartar until stiff peaks form. Gently fold into the flour mixture. Set aside for 5 to 10 minutes to let the batter rise.
4. Bake the waffles in a preheated waffle iron.
5. Serve warm with your favorite syrup and berries or bananas.
makes 8 waffles
---