How to Prevent Bored Wedding Guests
As I haven't talked about the marriage part of these "Dating and Marriage" posts, I thought I'd contribute a little bit to that topic this week.
Being in an environment where weddings have become a part of my weekend ritual, I've come to form a little bit of an opinion about what it means to experience weddings that rock and weddings that just kind of roll on and on and on…. My personal solution to the issue is just making your wedding is an event centered around music and dancing, but that's not everyone's cup of tea. (Also, not everyone loves dancing–I know, it's painful to hear.) Here are a few activities that I've enjoyed at weddings in the pas:
1. The classic questions card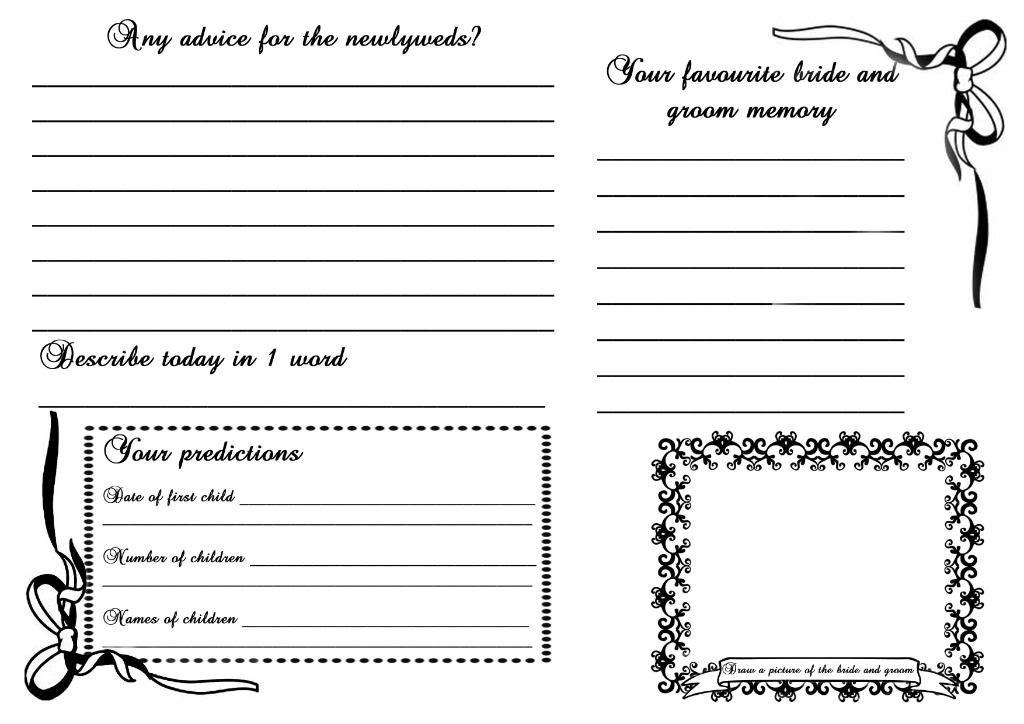 I think we're all aware of the classic questions cards for your guests. I've seen everything from "What should we name our first kid?" to "What are your favorite things to do for date night?" These cards are an easy and fun way to get your guests feeling like they're a part of your night. It's also a fun way for the couple to keep celebrating their special day as they read their guests' answers later. The couple can even make that fun last by just looking at some of the answers every day until they run out.
2. Insta it
Along with the chalkboard, Instagram hashtags seem to be becoming a regular part of weddings these days. I really love this idea. Brides seem to always say that they're so caught up in their day, sometimes they had to remind themselves to just be there and enjoy it. This is a great way to get everyone's perspective of your wedding and enjoy the night with each of your guests, even if you can't be physically there with them the whole time.
3. Keep the kids entertained Some people opt out of having kids at their wedding at all. Personally, I think they bring the party. But if your feelings are somewhere in-between, providing a kids corner or something for them to do at the table (like, a coloring kit), is a great way to keep them entertained for at least a portion of the night. If they're more into the active thing, I've seen couples opt for having disposable cameras at their receptions and having a picture scavenger hunt for the kids to follow (e.g. "Take a picture of a flower"; "Take a picture of something blue"). Technically, the cameras were for everyone at the reception, but once the kids got a hold of them, it was all over.
These have just been a few of my favorite reception activities. Let us know if you've had experience with any of these or any others (good or bad)!
—Jazmin Cybulski, Stance
---
---