Ideas for Family Fun: Night at the Movies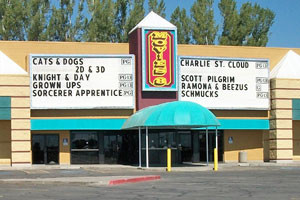 Everyone likes a good show, and going with your family is even better.
A simple way to spend time with your family this week is to go to a movie with them. It doesn't have to be all that fancy or expensive either—in Provo, Utah, the Cinemark Movies 8 offers ticket entries for 75 cents for groups of three or more on Monday nights. It's a cheap, fun way to spend quality time together.
—Rachel Harris, Stance
---
---