Killer Recipes: Mississippi Pot Roast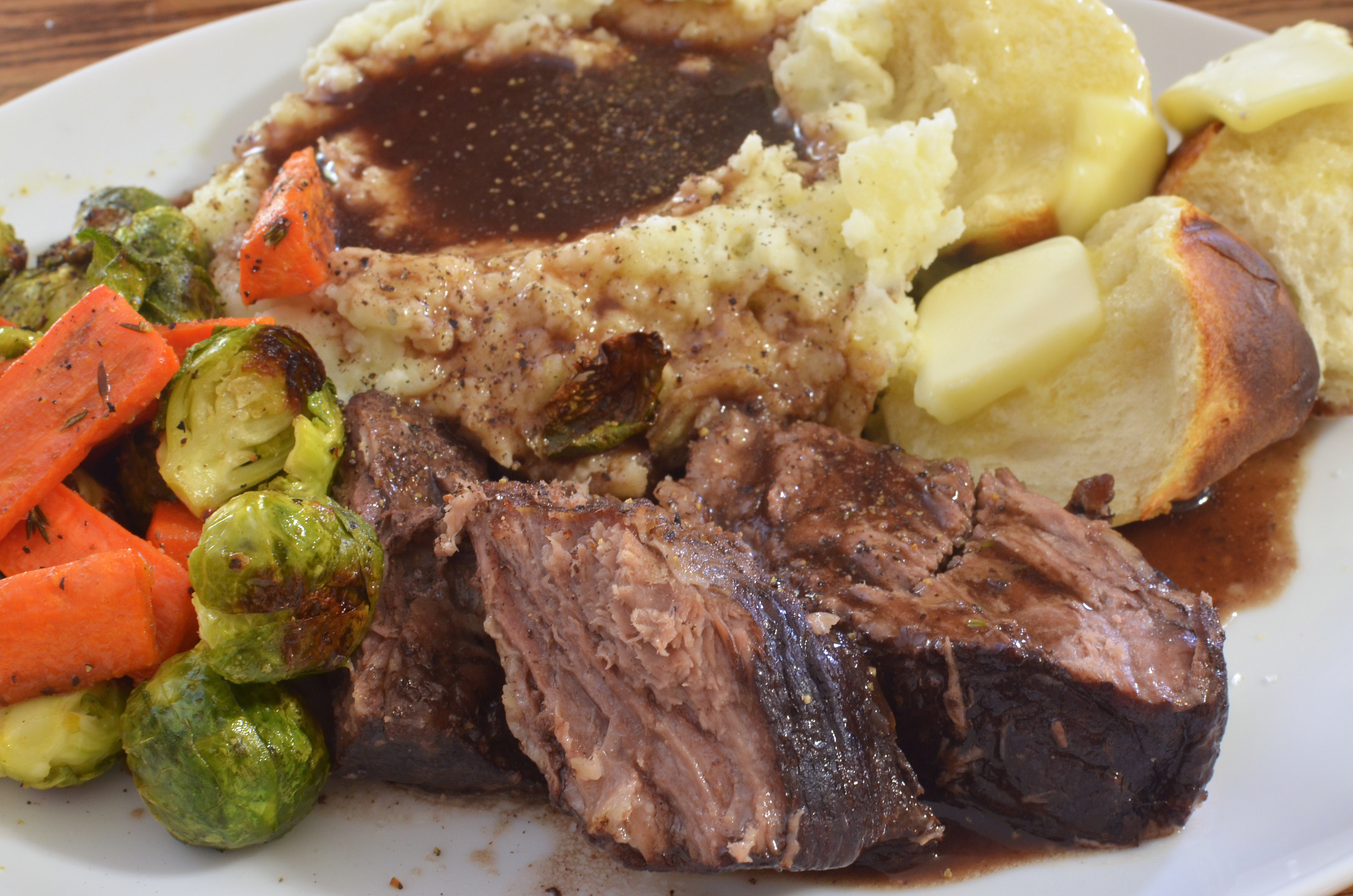 I've never been to Mississippi, but I am oh so grateful for all of the amazing people that live there now, thanks to this pot roast. IT CHANGES LIVES.
I was on Pinterest, looking for fast, easy meals and this blessing popped up on my screen. As with all my Pinterest meals, I was a bit hesitant, but after the first bite I was sold. It's honestly that easy and good—so good that my husband volunteers to make it for dinner at least once a month.
Some people serve it over mashed potatoes, others take leftovers to make a sub sandwich with a slice of mozzarella cheese and a diced up pepperoncini pepper. In the end, you do you, and enjoy! (But in my house, the only way we have leftovers of this particular meal is if we buy a 5 lb chuck roast . . . for the two of us. Anything less is eaten in one sitting. Oops.)
If you're worried about the peppers burning your mouth off, there's no need to stress. The peppers are more of a background flavor that make everything that much better. However, if you're like me and love a meal that has a kick to it, you can also pour some of the pepper juice into the mixture to cook and then slice up the peppers into the meal when serving.
Ingredients:
(1) 3-5 lb. chuck roast
2 tbsp. olive oil (or vegetable oil)
salt & pepper, to taste
1 packet ranch dressing mix
1 packet dry onion soup mix
1 stick butter (1/2 cup) – REAL salted butter, not margarine
8 pepperoncini peppers
Directions:
*If you're in a hurry you can skip steps 1–5 and just season the meat before putting it into the crockpot*
Heat up oil in a large skillet on high. You want it really hot to brown the beef quickly.
Dry both sides of the pot roast with a paper towel.
Season with a little bit of salt and pepper and add the roast to the hot oil.
Allow the roast to cook for 2–3 minutes.
Flip the meat over and sear the other side of the roast for another 2–3 minutes.
Transfer meat to slow cooker.
Sprinkle packets of dry ranch dressing & onion soup mixes over pot roast
Top with a stick of butter then place peppers on and around roast.
Cover and cook on low for 8 hours (or high for 4.5–5 hours)
Slice or shred meat before serving. Be sure to throw away any fatty pieces.
ENJOY. ENJOY.
Cook's Notes: If you are sensitive to sodium, you could use unsalted butter for this. Be sure to use butter and not margarine. Margarine is basically oil. We did not find this recipe salty at all if you use this exact recipe, but be sure to adjust to your preferences.
Credit to "The Country Cook" at https://www.thecountrycook.net/crock-pot-mississippi-pot-roast/
BY CARLY CALLISTER 
---
---