Savoring the Holiday Season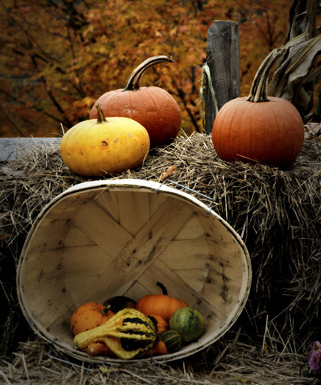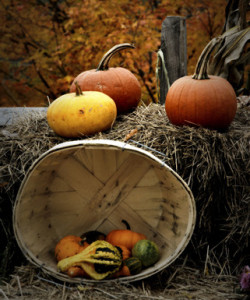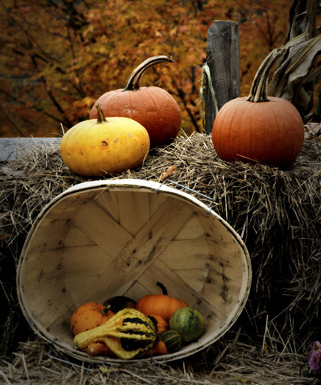 By Aimee Hancock
As my fingers scrape the bottom of the candy bucket (yes, it's only a few days after Halloween, but I'm a college student who has to eat something to stay awake while studying), I feel a little sad that Halloween is over, and not just because the candy is almost gone. The pumpkins are caving into themselves; leaves are turning brown and falling, making the trees naked; the candy shelves are red and green instead of black and orange; and I can't find Waldo anywhere on campus. However, I feel ok about it all because when I flip the calendar to the new month, Thanksgiving is just around the corner, and now I can start looking forward to that holiday.
That's the way it should be—taking this season one holiday at a time. Lately it seems like all the fall and winter holidays are squished into a giant, blurry blob of candy, pine needles, and stuffing all topped with gravy. Christmas decorations come out so early that it seems like they never even leave the store. Sometimes I feel like I can't even enjoy the holidays because before one has even happened, the next holiday is already screaming in my face, begging for attention.
I try my best to stop the holidays from melting together in my life; I like to make sure I'm not burnt out before the holidays even start. One holiday rule I have is no listening to Christmas music before Thanksgiving. There are really only so many Christmas songs, and if I start listening to them too early, I find that I get sick of them when Christmas actually rolls around. I like to save that music for Christmas so I can enjoy the songs during the setting they were meant for.
So this year, I'm looking forward to a lovely Thanksgiving dinner and, after all is said and eaten, I'll crank up my radio and rock around the Christmas tree, enjoying the untainted and timely spirit of Christmas.
---