Sharing Hope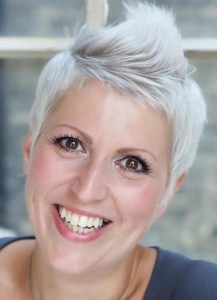 "I thought it was all post-partum symptoms," Heather said about her cancer signs. Three months after giving birth to her daughter, Lily, Heather Von St. James was diagnosed with pleural mesothelioma, a relatively rare cancer caused by exposure to asbestos.
Heather's exposure came from the coating of asbestos dust on her father's work coat. Particles settled in the lining of her lungs, called the pleura, causing a tumor to grow. She experienced extreme fatigue, coughing, and shortness of breath, and she was losing weight rapidly—five to seven pounds a week.
"I didn't know any different since Lily was my first baby. But when I passed out on the sofa one morning after bringing laundry up from the basement, I knew it was more."
"It was a very scary time," Heather admitted. Mesothelioma doesn't manifest itself until years after exposure, so most patients don't live more than 15 months after diagnosis. Heather's first fear was "that I would die and leave my husband and baby. Other fears and concerns were all the financial ones. Would we lose our home? Everything we had worked so hard for? None of it mattered if we could find a way to save my life."
Despite the exhaustion and the worries, Heather found pockets of hope throughout that time. Her specialist in Boston, Dr. David Sugarbaker, said he would do everything he could for her. "Dr. Sugarbaker gave us the hope that we so desperately needed in facing this disease," she said.
Another small blessing: "No hair loss! I was pretty happy about that one," Heather exclaimed.
Other blessings came from her family, who acted as her support system throughout that time. Before her diagnosis, Heather's parents, brother, and sister-in-law came to stay with her. And when she and Cam made the decision to go to Boston, where she was given chemotherapy, radiation, and an extra pleural pneumonectomy, they left Lily with Heather's parents.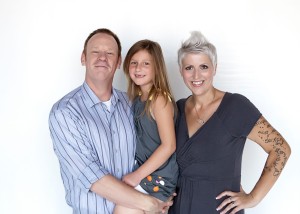 After surgery, Heather went home to her parents and Lily while Cam worked in Minnesota. Living apart from Cam was hard for both of them, but the support from her family helped everyone.
"It was just what we had to do to get through," Heather explained. "We knew that. Knowing Lily was going to have consistent care and love by my parents was exactly the peace of mind I needed to make it through surgery. Then, going to live with them after and have the help with Lily was such a weight lifted. It was a huge part of my recovery."
Even Lily played her part. "All I had to do was look at my daughter," Heather said. "That sweet little face with those big eyes was all the motivation I needed to keep going in my darkest times. When I wanted to throw in the towel, I would cry out to God, and He carried me through by showing me my daughter."
To those who know someone struggling with mesothelioma, Heather councils: "There is so much out there that dashes the hopes of people, so being a support and an information gatherer is a great help. Offer to clean, grocery shop, watch kids, or just be with the patient. Be careful of what you say. Think before you ask personal questions, especially about finances. A great way to help is to organize a benefit. I can't stress how much that helped us with expenses. Praying is always a good thing too. And one last thing . . . stay positive."
Now, ten years later, Heather is a healthy survivor and an active patient advocate in the mesothelioma community. Her voice reaches out to those looking for answers and encouragement. Mesothelioma brings uncertainty and fear, but Heather's message offers hope to patients and their families. "If one person is inspired and gets hope and help from my story, I'm happy."
To learn more about Heather's story with mesothelioma, please visit her blog at the Mesothelioma Cancer Alliance.
—Sarah Perkins, Senior Editor, Stance
---
---