The Covey Center for the Arts
While it may seem that you have to travel to Salt Lake City for any professional play, ballet, or production, Provo has an arts center of its own! The Covey Center of the Arts is a wonderful place for anyone in Utah County to see professional, well-done performances.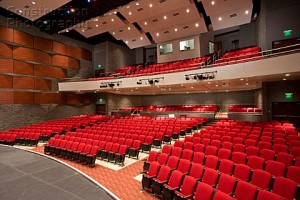 Located in the heart of Provo, the Covey Center is just off the corner of State Street and Center Street. The center houses two theaters: one small black box theater and one large, amphitheater-style theater. The black box theater hosts 6-8 theater performances every year. These performances are smaller and often more interactive.
The large theater hosts numerous performances ranging from ballet groups, dancing companies, and drama performances to acrobatic exhibits, stand-up comedy acts, and symphony performances.
One of the best things about the Covey Center for the Arts is that it offers a professional performance and feeling for an affordable price. Ballet tickets in Salt Lake City can often cost upwards of $50. But tickets for this year's Nutcracker performance at the Covey Center are only $15 for the best seats in the house.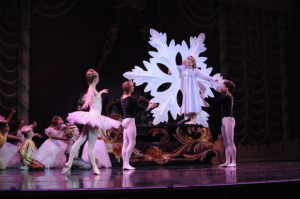 The Covey Center also offers a unique alternative date night activity. Tickets to the regular theater performances are often comparable in price with movie tickets. A drama performance could be a wonderful alternative to a regular date night activity.
More information about the Covey Center for the Arts can be found here.
A list of upcoming performances can be found here.
—Jessica Romrell, Editor-in-Chief, Stance
---
---