Meet Conor, Blogging Editor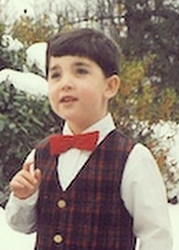 Conor, a junior studying English and political science (aiming for a Ph.D. in English lit, Victorian perhaps, with a side of adaptation theory. Ideally not filling out unemployment papers), hails originally from Boston, but was raised primarily in Idaho Falls, Idaho.
He enjoys politics, religion, pop culture, Lithuania, super heroes, literature, film, food and any intersections that those interests can have.
Conor writes often (seriously—close to constantly), whether that be literary criticism for class, beatnik poetry for kicks, satire for the Student Review, blog posts about Mormonism, or pieces for Stance.
He also loves a semi-snarky use of parentheses (as if that wasn't clear from their abundance in this brief bio).
Check out Conor's blog: Mini Manifestos
---
---