Easy Plant-Based Meals That Won't Break the Bank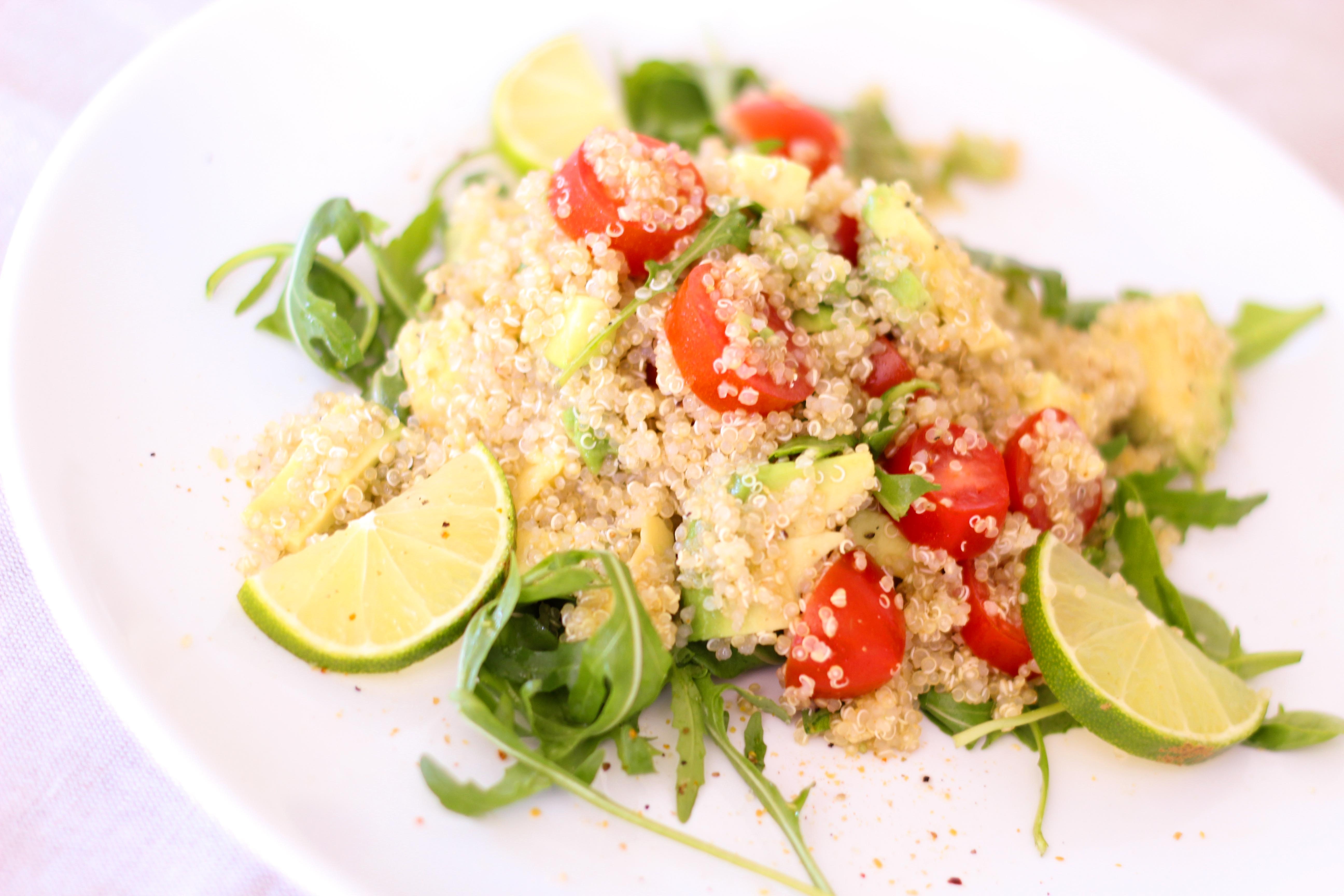 Meal planning, right? We've all been there. Finding healthy, easy, and relatively inexpensive meal ideas isn't for the faint of heart. As a vegan and gluten and soy free college student, I've come to find this out first hand!
Here are a couple of general principles I follow to keep my meals as cheap as possible:
Shop out of bulk bins as much as possible.

Often items cost much, much less this way. Buying out of bulk bins is especially convenient when buying some ingredients for a new recipe that you don't have on hand already. You can get just the amount you need, and then next time (if the recipe turns out, that is) you can stock up if you choose.That keeps the trial and error process of finding go-to meals as cost effective as possible. Some of the best bulk bins I've found are at Winco and Sprouts.
Use dried spices instead of fresh ones.

Whether a spice is dried or fresh when it goes into a recipe often doesn't significantly, if at all, alter the taste of the recipe. Buying dried spices can be cheaper and much more convenient. I don't know about you, but when I have bought fresh spices here and there, I use a tiny little bit and then the rest goes to waste. Also, the jars of dried spices often have equivalency information so you can be sure you're putting the right amount into your recipe.
Luckily, I have found a few good recipes that vegans and non-vegans alike have enjoyed, so hopefully some of these will ease the struggle for you just a bit. Besides being delicious, each of these recipes and meal ideas is also healthy AND easy AND relatively inexpensive. Three for three. The following are five recipes that I hope will be beneficial to you and your family:
Lentil Brown Rice Salad
This is a family favorite that makes a nice, light spring or summer meal when paired with a fresh green salad, cooked veggies, grilled or baked chicken if you aren't vegetarian, or even grilled tofu if you are vegetarian. I've even eaten this as a stand-alone lunch before.
1 ½  cups cooked brown rice (cooked in veggie broth)
1 cup cooked lentils*, cooled
1 cup diced fresh tomatoes
⅓ cup sliced green onions, including tops
1 Tbsp snipped fresh parsley
2 Tbsp red wine vinegar
1 Tbsp olive oil
1 ½ tsp fresh lime juice
1 clove garlic, minced
1 tsp Dijon mustard
¼ tsp ground black pepper
Combine rice, lentils, tomatoes, onions, and parsley in medium bowl. Whisk remaining ingredients in small bowl; add to rice mixture and toss. Chill. Makes 4 servings.
*To cook lentils, combine ½ cup dry lentils with 1 cup water in saucepan. Bring to a boil; reduce heat, cover, and simmer 15 to 20 minutes or until lentils are tender. Drain.
Quinoa and Black Bean Salad
Another family favorite! Quinoa is packed with nutrition and is a complete protein by itself, so this salad can be a well-rounded meal by itself since it contains unrefined carbs, protein, vegetables, and a little healthy fat. Again, this can be paired with salad, other veggies, lean meat or tofu, or eaten by itself.
1 cup raw quinoa
1 ¾ cups water or veggie broth
2 Tbsp olive oil, divided
1 tsp grated lime zest
1 Tbsp fresh lime juice
1 (15 oz.) can black beans, drained and rinsed
¼-½ cup diced red bell pepper
¼-½ cup diced cucumber
1 roma tomato, chopped
¼ cup fresh cilantro
2 green onions
⅓ tsp salt
½ tsp black pepper
In a saucepan, combine quinoa, water or broth, and 1 Tbsp of oil. Bring to a boil and simmer on low heat for 20 minutes. Fluff quinoa with a fork and let cool to room temperature.
In a small bowl, whisk together lime zest, lime juice, and 1 Tbsp oil.
Transfer the quinoa to a bowl. Add beans, bell pepper, cucumber, tomato, and chopped cilantro. Drizzle with the lime mixture and toss gently to coat.
Serve warm or chilled. Makes 4 servings and 6 cups total.
Baked Potatoes
A baked potato bar is a great way for families to eat together while letting family members personalize their own meals. Some of my favorite toppings as a vegan are salsa, green onions, and guacamole. For non-vegans, sour cream, cheese, and butter are some additional options. Chili or leftover chunky soup or stew are other tasty toppings. A simple green salad really compliments these well, and feel free to add meat or tofu to round out the meal, if desired.
I usually follow this aluminum foil oven baking method from "The Kitchn" website.
Tomato Basil Cream Pasta
Some people live on Ramen noodles their freshman year of college (and for the duration in a lot of cases– let's be real); however, I lived on this stuff. It's quick and easy, and you can substitute ½ to ¾ a can of plain diced tomatoes for the fresh tomato called for in the recipe for convenience. Bulk bins are a great place to look for affordable prices on cashews.You could use whole wheat or brown rice pasta to make this very healthy, or you could even swap out pasta for quinoa. Add a cooked or raw veggie on the side and you've got a complete, hearty, nutritionally balanced meal!
Here is the recipe.
Easy Vegetable Curry
This goes together so quickly and so easily! It has a very mild flavor, as far as curries go, so don't be scared if you're weary of strong flavors. This goes great over rice, quinoa, or even pasta. Because it's a vegetable curry, no additional vegetables are required to make this a complete meal–bonus! As always, a side of lean meat would be a healthy addition for non-vegetarians.
Here is the recipe.
Happy cooking!
By Samantha Bullock
---
---